NIGHT VISION EQUIPMENT / OBSERVATION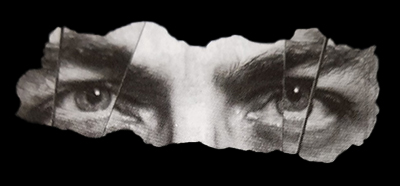 A handy night vision viewer, made in U.S.A. (brand: ITT). High resolution, creates a sharp picture. Magnification 1:1. You will not find this viewer in (web)shops. The lightweight pocket scope is humidity resistant and will even float on water! Min. tube gain: 30.000 x. Adjustable focus range from 25 cm. to infinity. Powered by 2 pcs. AA size penlight batteries.
Battery operating time 30 hours. Sizes 19×9 cm. Weight 450 grams.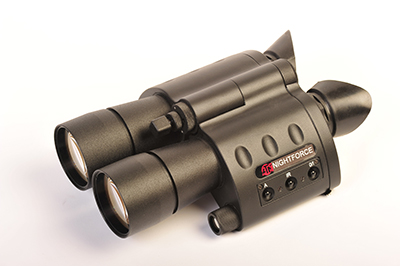 Night viewer (starlight amplifier)
A robust designed double barrel night vision device Gen. 2. Features 7x motorized zoom and I.R. light source for observation in 100% dark environments up to 10 meters. American product. Powered by 2 pcs. penlight batteries (5 hours operating time).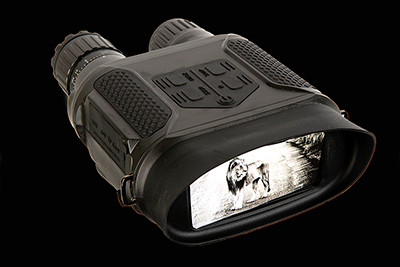 Binoculair Digital Night Vision
* Built-in Infrared Light
* Stores pictures and videos on SD card
* 7 x digital zoom
The latest concept in the field of digital night viewing techniques. The device is equipped with a comfortable and panoramic eye view piece which offers a wide image. It produces a crystal clear and bright b/w picture, even in poor illuminated or dark surroundings. At the same time, model 400-B is provided with a powerful I.R. illuminator and digital tele-zoom featuring a 7x imagination. Built-in Photo- and 2-hour Video Recorder. Images are stored on the supplied micro SD card. It can also be used during daytime. You can use the supplied A/V cable to view recorded images on a TV or download the images to your computer my means of the USB cable. We, as well as buyers, are very enthusiastic about this high quality device. We gladly demonstrate you this viewer during dark hours. Viewing angle 9 degrees. Powered by 8 pcs. AA penlight batteries.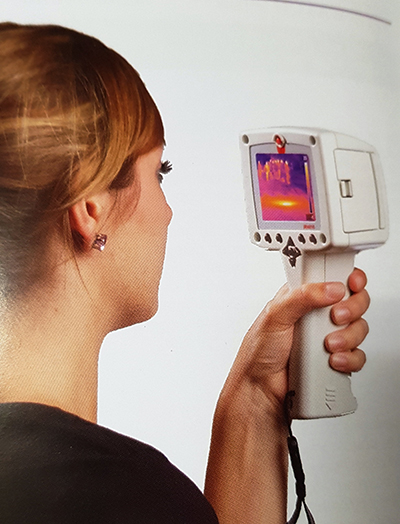 Thermal Imaging Cameras
For observation purposes under both daylight and total darkness conditions. The cameras measure and visualize the smallest temperature changes in buildings, in the open field, etc. It shows contours of bodies, animals, etc., regardless the ambient light. Among others, it is used by police, army and industry. The cameras can detect victims buried under the rubble, leaking heating pipes, hemp growing areas (heated rooms!), etc.
When purchasing a thermal image camera, there may be a catch! The 'cheaper' types often
produce abominable picture qualities due to low resolutions (< 100 pics). As a rule, the 'job' can be managed well when a thermal camera offers at least 200-300 lines (>800 pics). If interested, we invite you for a demonstration of our stockholding models.
(Shown picture is illustrative only).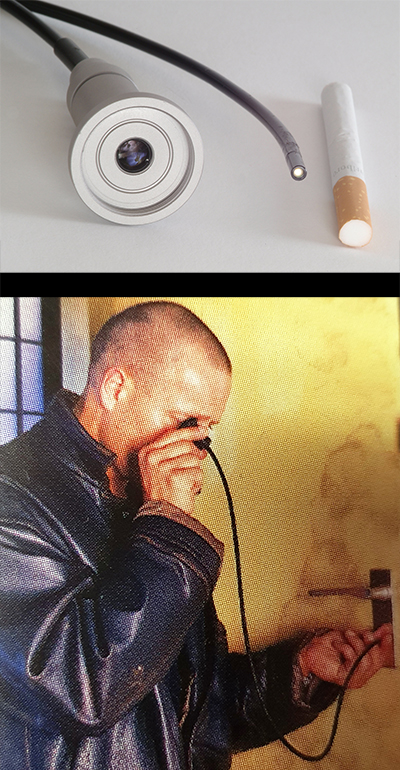 Flexible Fiber Borescopes
These mini Borescopes can easily and unnoticedly show you the situation in rooms from the outside in cases where these locations cannot be entered due to legal or safety reasons; in such situations where certain (narrow) places are unreachable by other vision systems, such as underneath a floor, behind a ceiling, a pipeline, etc.
These lightweight fiber optics measure between 50 and 80 cm long and their diameter varies from 2 till 6 mm. Models can be equipped with an eye piece or mini LCD-monitor. Some types feature a camera mounting adapter for connecting a photo- or video camera. Models with optional lightbeam are available as well. Price and quality of fiber optics are determined by the number of fibres
(= resolution) that have been placed inside the flexible bore-scope covering.
NB: shown picture is illustrative only