(GPS) TRACKING DEVICES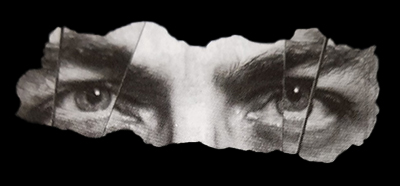 INTRODUCTION
Generally speaking, there are 3 methods available on the market: GPS loggers which' stored  historical tracks can be read out afterwards by means of a PC, real-time tracking via GPS satellite or determine locations by R.F. tracking pulse transmitters.
We deleted GPS loggers from our collection (there's no more demand for). The use of R.F. pulse transmitters has been decreased as well. However, in particular circumstances this method may still be practical to put in. Below, we will show you an example.
In contrast to many of our colleagues, our Spyshop does not offer a tangle of GPS tracking types. It is unclear and not necessary. Our 4 models connect to any situation.
Mini GPS to hide inside clothing, for example.
Medium GPS to conceal inside a backpack, pram, utensil, bicycle, etc.
Full-fledged GPS tracking bacon to trace cars, boats, motorcycles, containers, etc.
Advanced and fully pre-programmed real-time GPS tracking system including 10" tablet. This system runs on an encrypted (private) server and enables the user to erase all data remotely (manually or automatic, including server history).
PROS AND CONS
A small sized GPS tracker may be easy to hide but take in account the disadvantages:
1) Limited battery lifetime
2) Limited (satellite) reception sensitivity (due to short GPS and GSM antennas)
3) Sometimes may show slightly less accurate location (due to short antennas)
Almost sugar cube sized (2x2x4 cm.). Weight 60 grams. Battery lifetime max. 7 days. Just call the pre-installed simcard and see location on Google map (features longest battery lifetime) or download application for realtime tracking. Worldwide operational.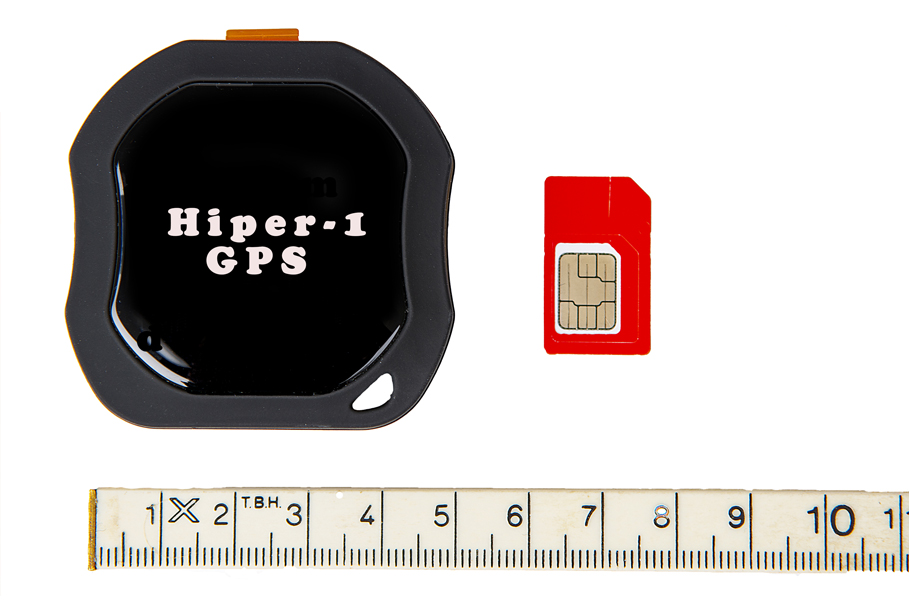 Medium GPS Tracker 'HIPER 1'
Sizes 4x4x1.5 cm. Weight 110 grams. Battery lifetime varies
from 2-8 days (max.). Call to see location or download the app. and trace.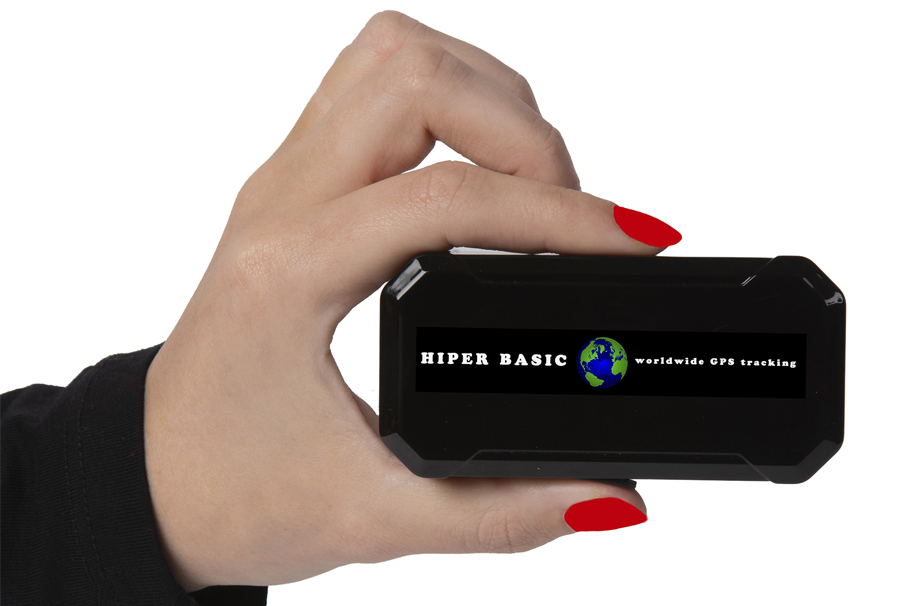 GPS (car) following device 'HIPER BASIC'
Introducing our most powerful and sturdy GPS tracker provided with strong magnet. It may be concealed inside or at the bottom of a vehicle, motorcycle, boat, container, etc. Splash proof. Rechargeable battery lasts max. 3 months! Operates worldwide without complicated settings. Just download APP and track real time or later. Supplied with a fully charged battery and an installed simcard. Ready to use. Sizes approx. 9x4x3 cm.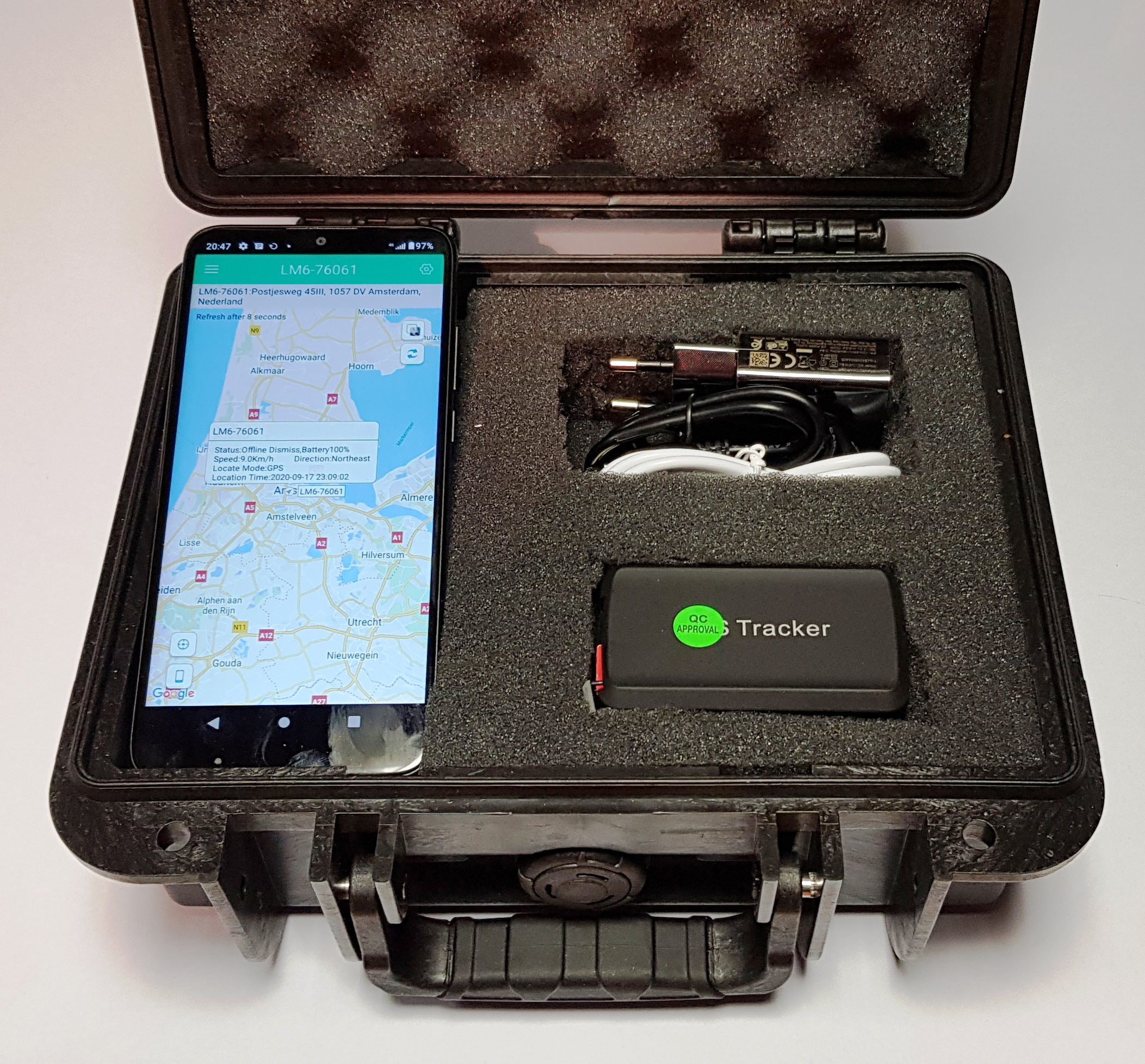 ' TRACK-TO-GO ' GPS (Car) following Package
GPS tracker + 6" Smartphone + Call Credits
The 'TRACK-TO-GO' package consists of the following items:
* Water resistant GPS Car Following Device
* 6" Smartphone
* Simcards with credit in both GPS tracker and Smartphone
* Pre-installed APP.
1) The sturdy and water resistant real-time GPS Beacon is provided with an integrated and powerful magnet for installation under a car, motorbike, inside a container, in use by car rental companies, etc. The 5000 Ma. Lithium battery offers a live time of up to 30 days, even with daily use! The tracker is provided with a Vodafone simcard including credit and with a coverage all over Europe. Fully charged and ready for use.
2) The supplied Smartphone with 6" screen is provided with a simcard including credit and a (secured) APP. By the push of the APP. the Google map is shown with the actual location of the tracker, accurate to 4 meters! Parking time, speed, date and battery condition are displayed. During driving, the route will be refreshed every 10 seconds.
Of course, the history menu enables the user to replay routes which have taken place in the past. Finally, this tracker offers advanced features such as motion alarm, geofence, remotely listen-in via the sensitive built-in microphone, etc.
Although the server which processes the data is secured, this combination of nameless prepaid simcards between
Smartphone, Server and GPS Tracker adds an extra security for interested parties.
The complete package comes with a shock- and waterproof store case. For the most common applications a Dutch, English or French manual is included.
If you have any question about the category "Following Devices" we kindly request you to call us.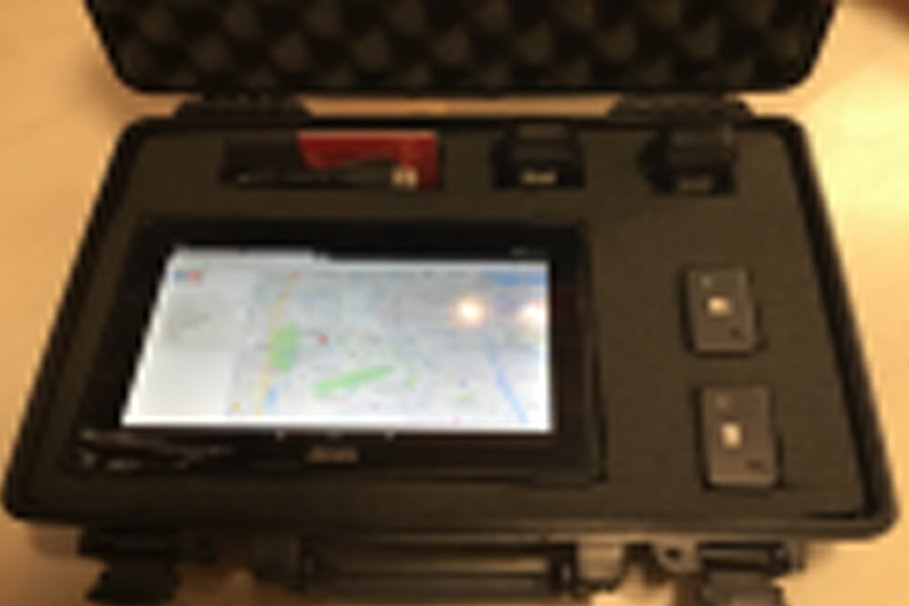 Image incl. 2 GPS trackers
(shown package with reservation)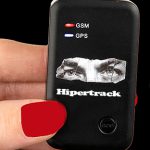 GPS following system 'HIPER-TRACK'
This set specially has been composed for users who highly appreciate simplicity, reliability and discretion. The GPS tracker with the dimensions of a matchbox, will only be activated in case of motion, logs in on an encrypted, private and unmanned server located in Italy and starts sending positions every 30 seconds. It enables the user to follow the Tracker real-time by means of the pre-programmed 10" Tablet which is provided with an App with unique log-in-code and password.
Nobody except the user is able to monitor real-time or play-back the history of the completed trajects.
The mini tracker offers a battery lifetime of about 10 days. This can be extended up to 30 days with an extra (optional) battery pack.
Stored (historical) routes can be deleted on the tablet but on the server as well! In case you fail to remember to erase the stored information, ALL data will be erased automatically after 14 days. This is an unique feature for users who appreciate 100% discretion.
The package consists of a luxury carrying case, including tracker(s), 10" tablet, water-resistant magnet box to place under a car, chargers, etc. Tracker(s) and tablet are provided with pre- programmed international Simcards with call credits.
Optional GPS trackers (max. 5) can be linked to the tablet to follow more objects at the same time.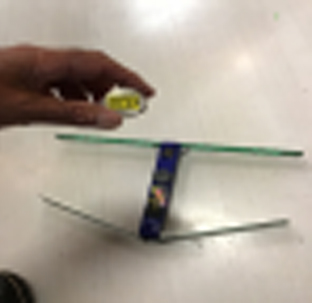 UHF (Directional) Pulse Transmitter A1
The set consists of a 2-channel handheld direction finder (audio and signal strength indicator) and radio frequent mini (pulse) transmitter with removable magnet. The diameter is 4 cm. It can be concealed inside a box, bicycle, suitcase (valuable transport) and be used as a beacon under the ground, etc. Range from 500 meters up to 3 km. (open field). Battery lifetime approx. 14 days. Operational frequencies 230-433 Mhz.