COUNTER SURVEILLANCE ('Bug Detectors')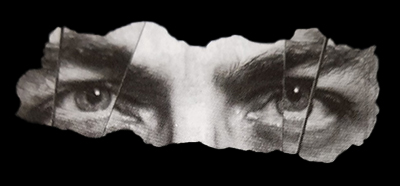 We consider the definition 'Bug Detectors', associated with this product group, to be very controversial. How is it possible that 'Bug Detectors' are offered for € 100.- (or even less!) on internet sites while, at the same time, some manufacturers offer counter surveillance equipment for € 1000.- or even up to € 15000.-. The answer to this is simple: A layman only reads the word "bug detector" and enough for that in combination with the stated price. We consider these 'cheap' products to be 'gadgets' which, at most, are able to detect your wireless babyphone.
The counter surveillance devices as shown below are not produced in China but for example, made in South Korea, England or in the USA, enabling to detect modern surveillance signals such as G2/G3/G4 (and for the future even G5) and all operational GPS frequencies, Wifi, Bluetooth and even digital coded R.F. signals, wireless and wired camera signals. The user must be able to rely on a seriously working device.
Our shop can guarantee that below shown collection counter surveillance devices work properly piece by piece. The more advanced models are provided with a clear digital display and feature memory software, enabling to 'play back' possible suspected signals afterwards. In our shop, we gladly explain you the difference between the variety of devices in stock (including decades of experience!). Depending on your personal circumstances, we may help you to make the right choice.
NB: mentioned product codes don't represent manufacturers model numbers!
This product specially and exclusively has been designed to detect GPS tracking devices which are provided with a simcard. In case you want to check if your car, boat, motorbike, a container etc. is equipped with a following device, the 'SS-GPS' will quickly detect any type of tracker and directs the user to it's location within a few seconds. Certain conditions and the way in which the investigation must take place, are of importance to ensure the correct result. In our shop, we will explain you some points of attention.
This device has been manufactured in South Korea and is provided with rechargeable batteries. Supplied in a luxury suitcase with charger, earplugs, etc.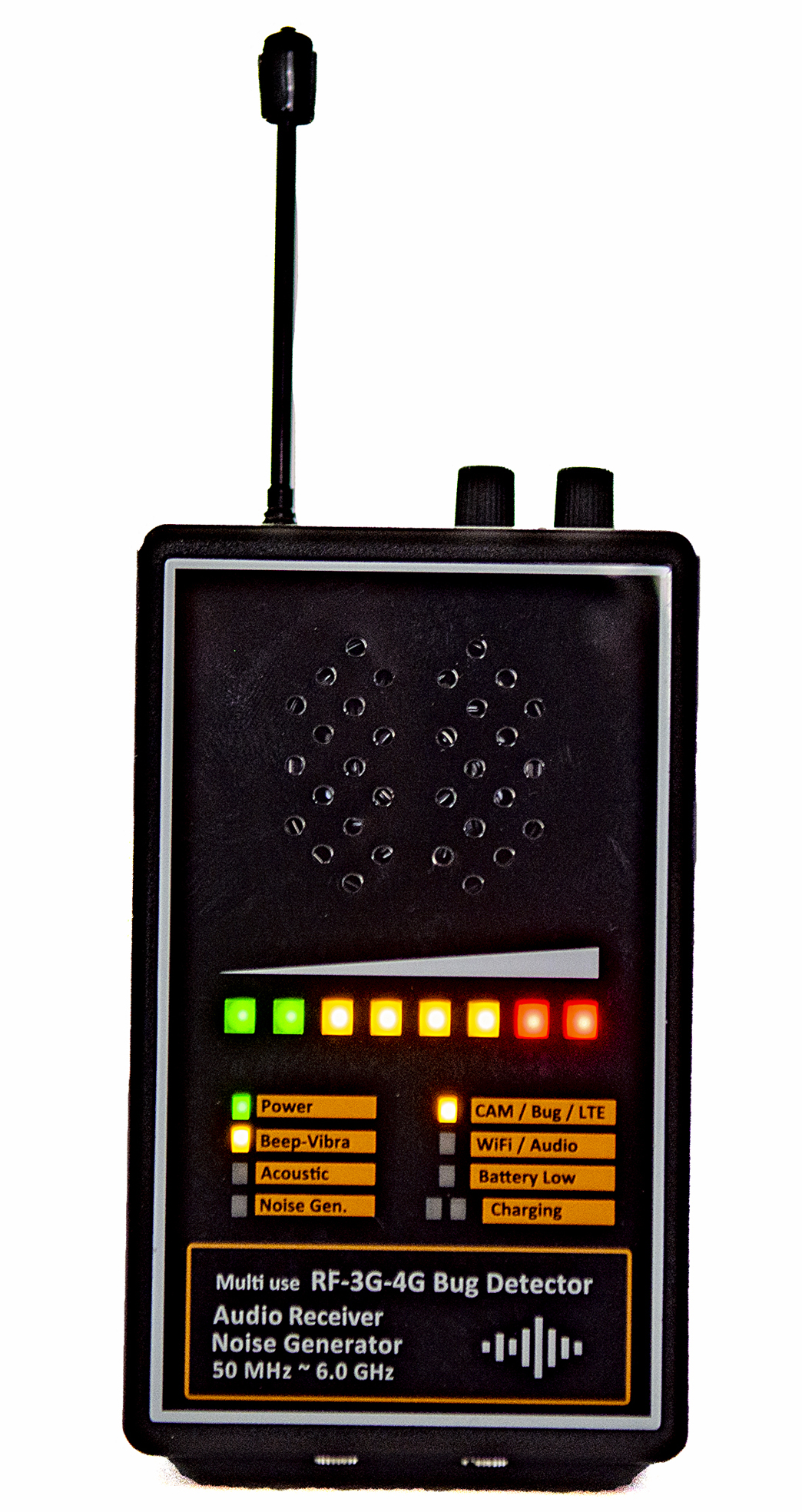 Multi use Bug Detector incl. I.R. Lens detector + Noise Generator (audio jammer)
A reliable and above all simple to use all-round detecting device. If you want to be sure whether your car has been provided with a (hidden) tracking device and the privacy in your office, private environment etc. is guaranteed (or not), this device will help you to find out. Flawless detects GPS trackers, RF microphones, mobile phone (GSM) signals incl. 4G and wired and wireless cameras. Detects wifi signals as well (can be switched off). The 'SS-WBR' directs you to the transmitting source by means of a signal strength meter and audio (beep) signal.
This detector also provides a built-in so called Noise Generator: this feature prevents the operation of microphones of (for example) voice recorders, wired or wireless microphones, mobile phones, etc.
The supplied IR Lens Detector enables the user to detect hidden camera lenses, no matter how small.
The complete set is supplied in a luxury case including all accessories. Made in South-Korea.
Of course, we will explain you the operation of this device in our shop.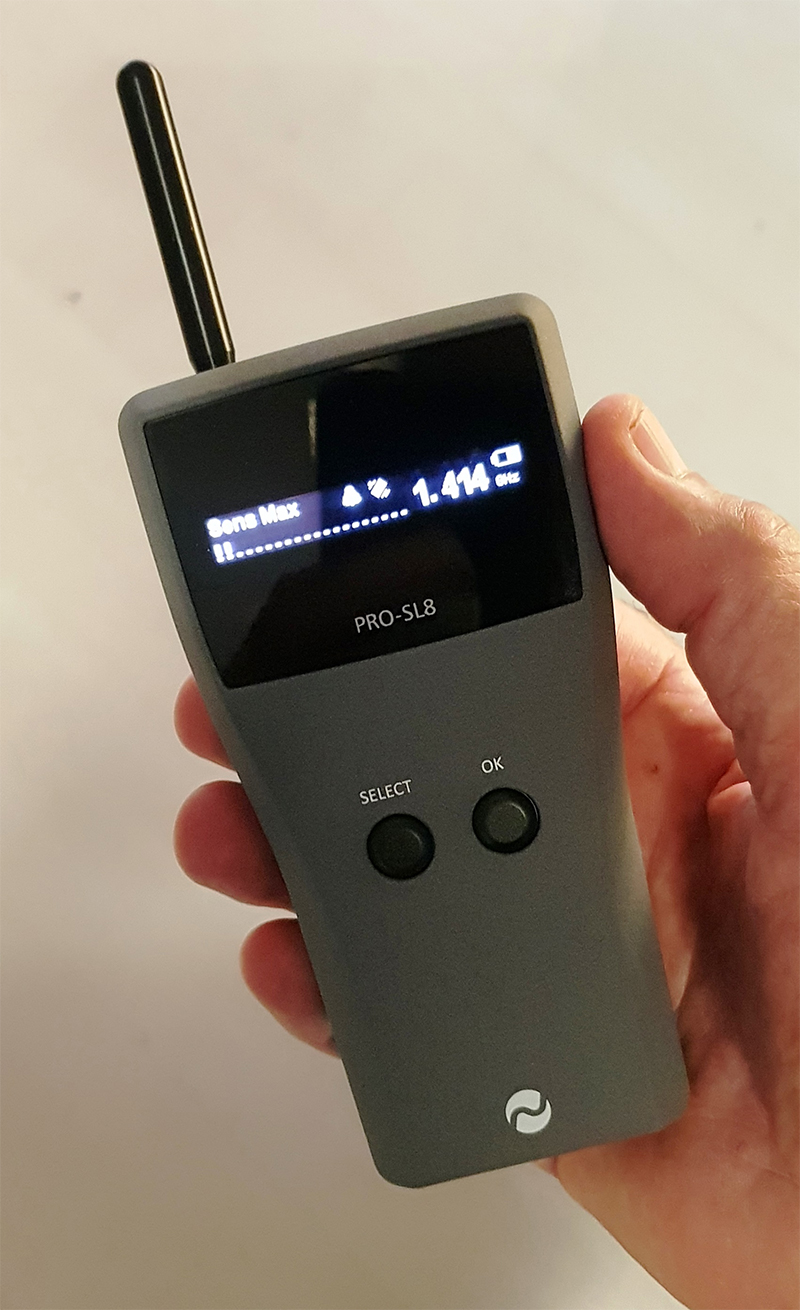 Handheld Bug Detector
Made in England. CE certified
The 'descendant' from our professional JJ counter -surveillance range. An 'all finder' packed in a compact housing. Very user friendly menu: on/off > 3 sensitivity levels> vibro and/or loud alarm mode. Ready to start searching for all conceivable (suspicious) signals including GPS and 4G. Detection range from 1-8000 Mhz. (8 Ghz.) including digital frequencies. Battery operating time: 6 hours. Demonstration and more explanation in our shop.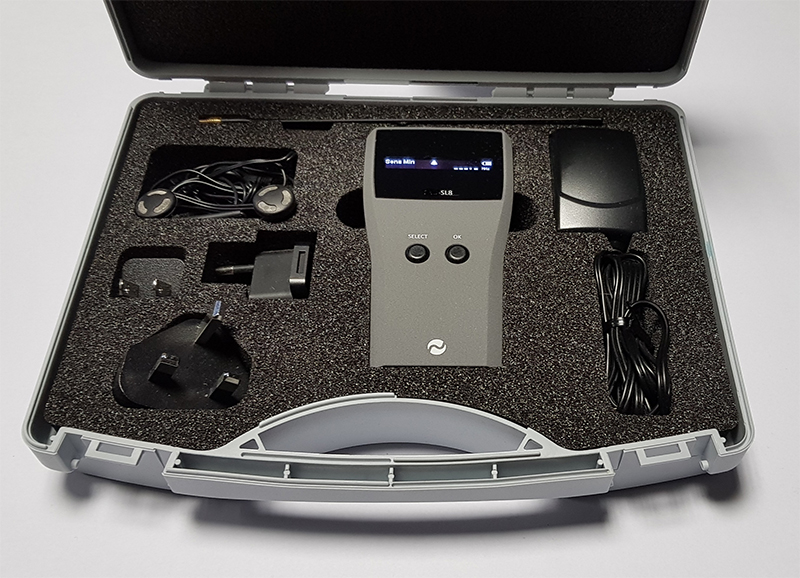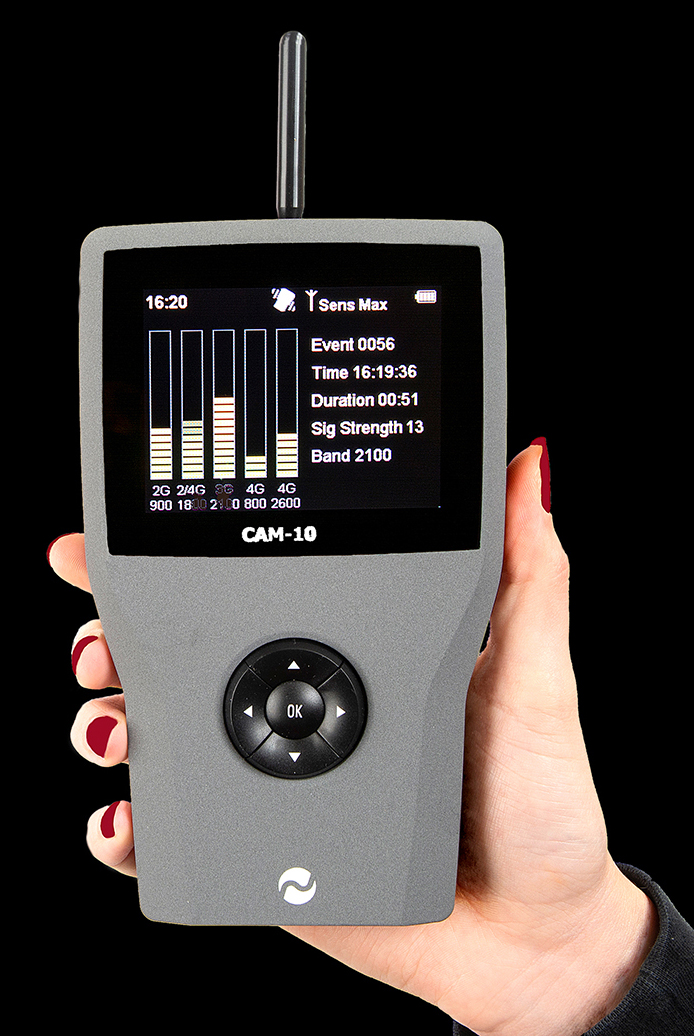 Cellular Activity Monitor – 10.000 signal memories
Made in England. CE certified
The most popular bug detector 'among connoisseurs'. Provided with high resolution 3.5" LCD display. Subdivided into 5 bands. Each band has a 20 element bar graph running vertically, displaying signal strength. The JJ-cam10 detects GPS/2G/3G/4G signals as well as Wifi/Bluetooth (2400 Mhz.) Besides, this device has the ability to 'remember' up to 10.000 wireless signal moments which can be read in the log menu afterwards. Play-back log mode displays date/time/ signal length of time/ signal strength/ frequencies. This device is easy to operate for everyone. We'll show you in our shop. The luxury carrying case provides all necessary accessories.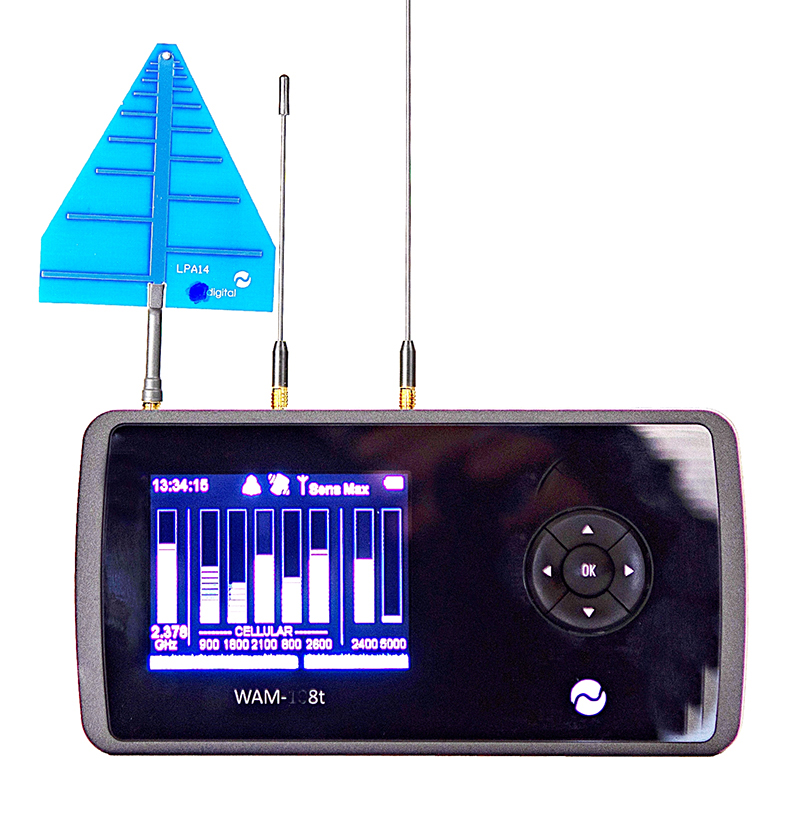 Multiband Counter Surveillance Monitor
Made in England. CE certified
The 'bigger brother' of above shown model cam10. It is provided with a large 4.5" LCD colour display and 7 pieces 20 element bar graphs. This wideband received detects all kind of 'bugs' within a bandwidth of 0-14 Ghz (!), 2G/3G/4G and prepared to detect 5G!, Bluetooth, Wifi 2.4 and 5.0. As well as the model mentioned above, it's provided with 10.000 memory logs enabling to review occurred signals and more details afterwards. Featuring 3 antennas guarantees full bandwidth sensitivity. User friendly device. We will explain you the operation during your visit in our shop. Supplied in luxury carrying case including all accessories and English manual. Manufacture warranty: 12 months.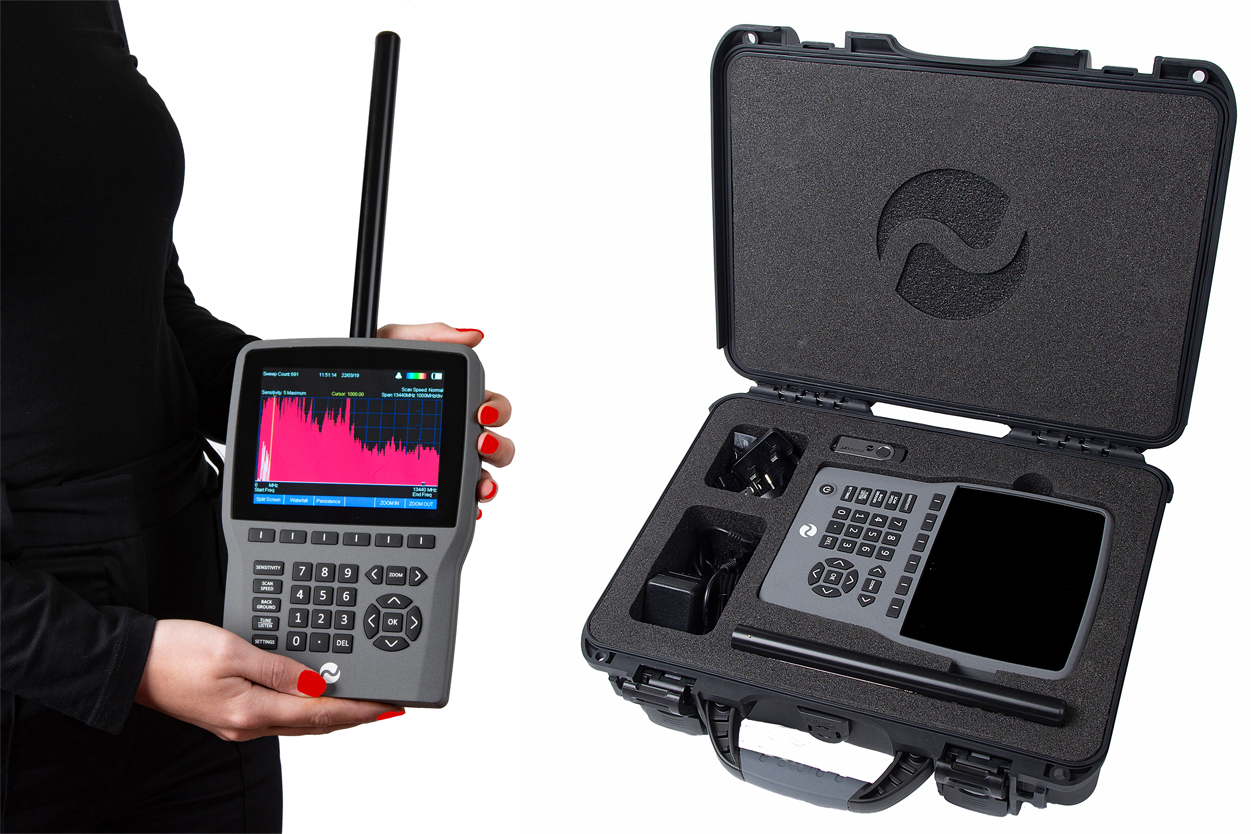 Handheld RF Spectrum Analyzer
1 Mhz to 13.44 Ghz.
Made in England. CE certified
This all-in-one, (so called Spectrum Analyzer) is one of the most advanced portable models on the market. It is especially designed to perform a professional and accurate investigation of your house(s), business premises, car fleet, etc. to make sure no bugging or tracking devices have been fitted.
Despite it's many features, even non-technical individuals will find out that the JJ-Q1 is easy to operate.
This analyzer is equipped with a 6" color LCD monitor, weighs 1.3 Kg. and measures 22x16x4,5 cm. It supplies a high protection military standard carrying case, including the JJ-Q1, Multi Element concentric antenna (23 cm.), Telescopic Whip Antenna, Charger (110-220 Volt), Earplugs.
General details:
Detected frequency range: 1 MHz to 13.44 GHz. Sweep time: 500 ms (full range) down to 200 ms (lower range).
Enables to listen real time by means of the supplied earplugs or built-in speaker, once you have found a detected (suspicious?) signal. The Data Interface can store sweeps to the supplied USB stick for later viewing. Time & Date adjustment. Various display options: Main Screen / Main Screen Zoom / Five sensitivity levels / Several Scan speeds / Full Screen / Waterfall 2400 MHz / Split screen (half waterfall) for detailed examination of 4G signals / Tuned listen mode / Background scan / Distinction of 'Live' signals or 'Historical' signals.
In short: a device for the highest demanding:
If interested, please contact us and we will gladly demonstrate you this device in our shop!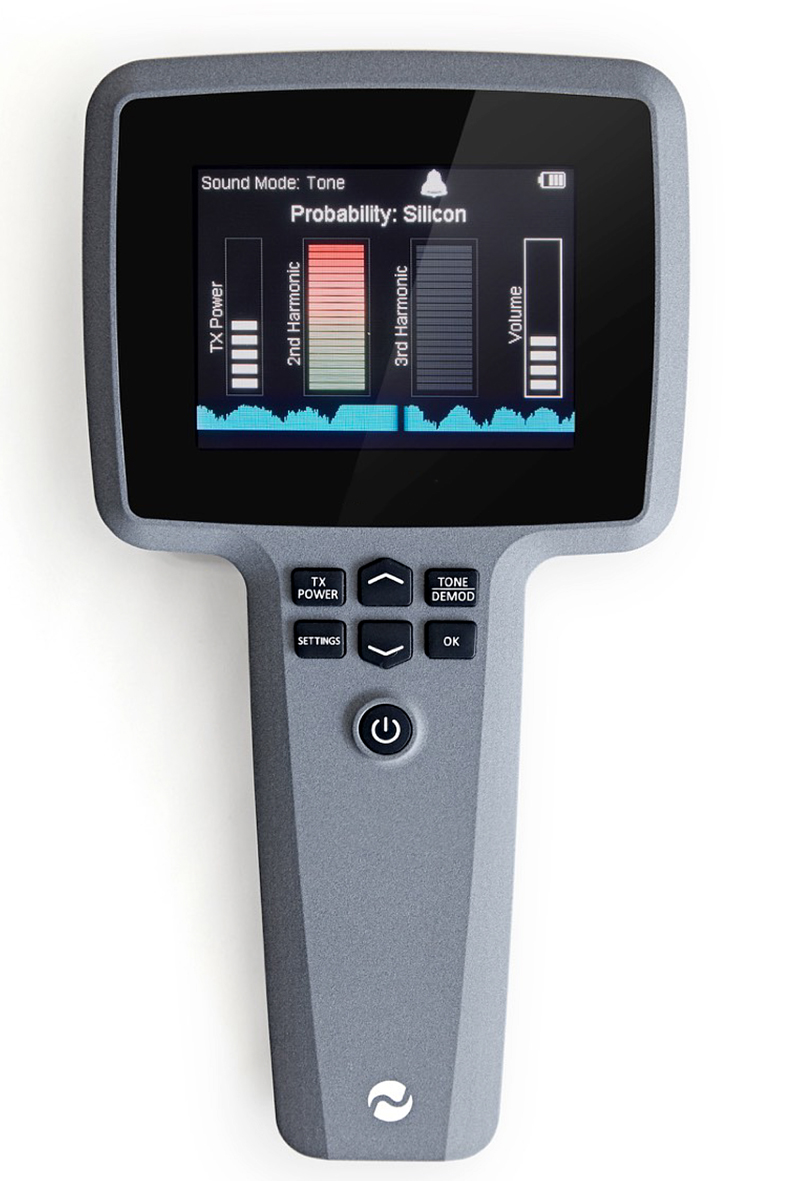 Handheld non-linear Junction Detector and Active Bug Detector
Detects all (possible) types of monitoring equipment, active, passive (in standby mode) or even switched off!
Detects devices such as mobile phones, tracking devices, listening devices, covert cameras, digital voice recorders, SIM cards. etc. Importantly, the JJ-24 will detect such devices whether they are switched on and in use, powered on but in stand-by mode, or even switched off without any power!
Principle of operation:
Semiconductor Electronics are used in all modern Electronics and are made using Silicon substrates. When high frequency radio signals are transmitted directly over silicon, it produces a strong second harmony frequency of that radio signal.
Other materials such as some bi-metals or oxidized metals can respond with a third harmonic signal. The JJ-24 transmits a focused directional signal on 2.4 GHz (ISM Band Type B). It receives on 4.8 GHz (Second Harmonic) and 7.2 GHz (Third Harmonic).
The high sensitive receiver will respond to any signal produced on the 2nd. Harmonic by even the smallest piece of Silicon such as that used in SIM Cards, Mobile Phones, Bugging Devices, Voice Recorders, Covert Video Cameras etc.
Importantly, those devices do not have to be in use in stand-by or even have any power connected to them to be detected.
The 3rd Harmonic receiver acts as a valuable information for signals that may be ambigious or are not a threat such as those in oxidised metals, bi-metals etc.
Probably indicator
To allow even an unexperienced user to make a quick assessment of a detected signal, the JJ-24 uses intelligent algorithms to analyse the detected signals from both the 2nd and 3rd Harmonic Receivers and evaluates the probability of material being detected as "Silicon or Metal".
AUDIO confirmation
The JJ-24 can provide audio confirmation of detected signals in two ways, through in internal loudspeaker or earphones.
TONE mode:
Can be used to provide an audible tone or a detected signal on the 2nd Harmonic only. This enables the user to search without looking at the display screen. The TONE changes in pitch according to the strength of the detected signal.
DEMOD mode:
Can be used to listen to an actual demodulated signal of the 2nd Harmonic Receiver. When no signals are detected, a random audible 'Click' sound will be heard. In some cases when Silicon is detected, the click level will reduce or complete silent.
The JJ-24 is genuinely portable for handheld use and weighs just 750g. It is encased in a machined aluminum enclosure for ultimate durability with a tough plastic antenna cover. The internal Lithium Polymer battery pack gives up to 4.5 hours of use from one charge. The whole package is supplied in a compact military standard carrying case for ultimate protection and portability. The JJ-24 is designed and manufactured and tested in Europe to the highest technical standards. CE certified.
Includes: Charger 110 to 220 Volts AC input (Auto Switching) with internal Adaptors. Output 5V DC 2A. / Earphones
FEATURES:
* Handheld Non Linear Junction Detector (NLJD). Detects all types of Electronics – whether active, passive or even switched off.
* Easy to operate with an intuitive user friendly interface
* 2.4 GHz Transmit – 4 Watts / 2nd Harmonic (4.8 GHz) and 3rd. Harmonic (7.2 GHz) Receivers
* As powerful and sensitive as much larger so called 'portable' units.
* Detected material Indicator 'Silicon or Metal'
* Will even detect the latest NANO SIM cards from up to 20 mm.
* Available Tone and Demodulation Function through speaker or ear phones
* Battery life up to 4.5 hours
* Weight 750g.
* Machined Aluminum Enclosure with Molded Plastic Antenna Cover. Supplied in a Military carrying case.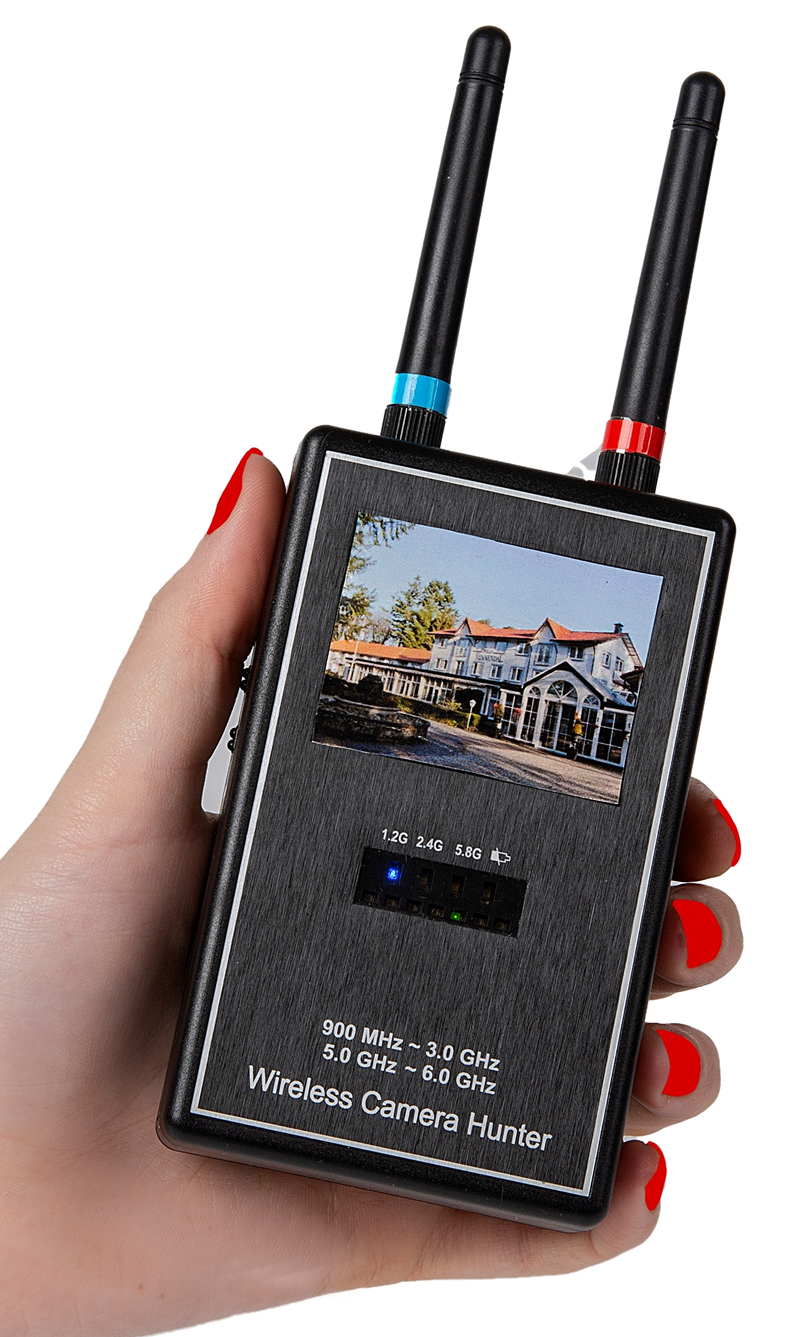 Wireless Video Camera Detector/Scanner
Enables the user to detect and locate wireless video cameras situated within the transmission range (10-200 meters) of the video scanner. Intercepted video camera signals are visualized and shown on the 2.5" colour TFT monitor. Automatically scans all operational video frequencies on 1,2 / 2.4 / 5.8 Ghz band within a few seconds (PAL & NTSC). A useful device to 'hunt' for hidden cameras and, at the same time, amusing to possess. Also detects Wifi IP signals (detection only, no images). Literally, you will be able to have a look inside many shops and houses when you 'go for a ride' downtown. Powered by 4 pcs AA size batteries or by supplied AC adapter. Provided with video-out plug. Product made in South Korea.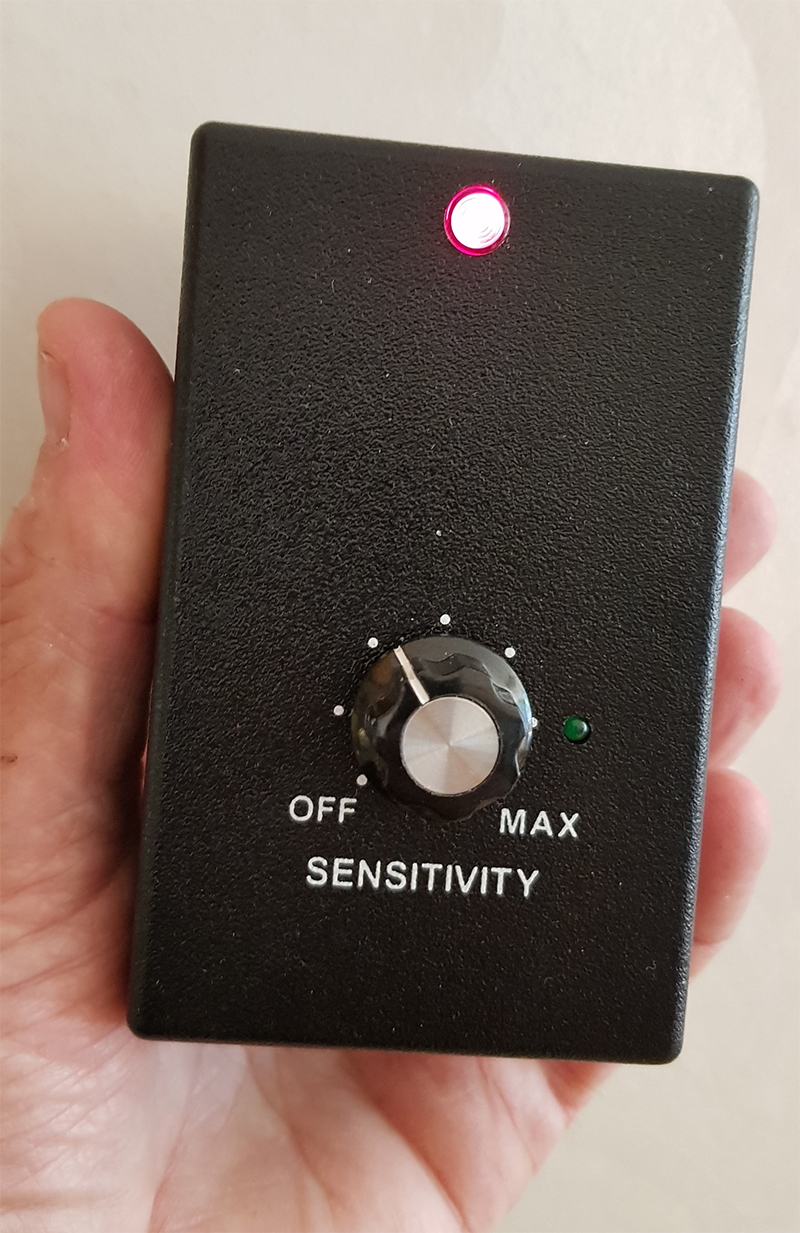 Wired Video Camera Detector
Quickly detects if (hidden) WIRED surveillance cameras are being used in any room. Our video camera detector picks up the signals radiated by video cameras and converts them into a visual signal. The built-in directional antenna helps to pinpoint the cameras' location. Depending of type of camera in use, detecting range varies from 3-6 meters. Power supply 9 volt battery (operating time approx. 8 hours). Dimensions 6x10x3 cm. This device is made in the USA.
You prefer to rely on our outdoor sweeping service? Please call us for more information